【Overseas Tourism Office Marketing】
Client: Austrian National Tourism Office
Campaign Briefing:"Roundtrip Austria" was a series of events organized for Austrian National Tourism Office to promote Austria as a tourism destination among Chinese people. Lasting for 6 months, it consisted of three parts, namely "Roundtrip Austria • B to B event", "Advertisement in the Austrian Nature & Culture Beijing subway trains of line 10"and "Roundtrip Austria • the online campaign voting for the most beautiful destination in Austria". It was an unprecedented series of events in terms of both time span and the number of participants.
Project name:"Roundtrip Austria" event series
Services:

"121 strategy"
1 unprecedented B to B event
In order to give guests a general picture of Austria, we made two crossed, life-size model trains for this B to B event. They, one nature train and the other culture train, were covered, both inside and outside, with pictures representing their nature and culture features. When the guests went through the nature train at the entrance, the grass floor and blue sky ceiling made them feel like walking in the great nature of Austria, and when they went through the culture train, the pictures and decorations inside made them feel like walking in Austrian cities.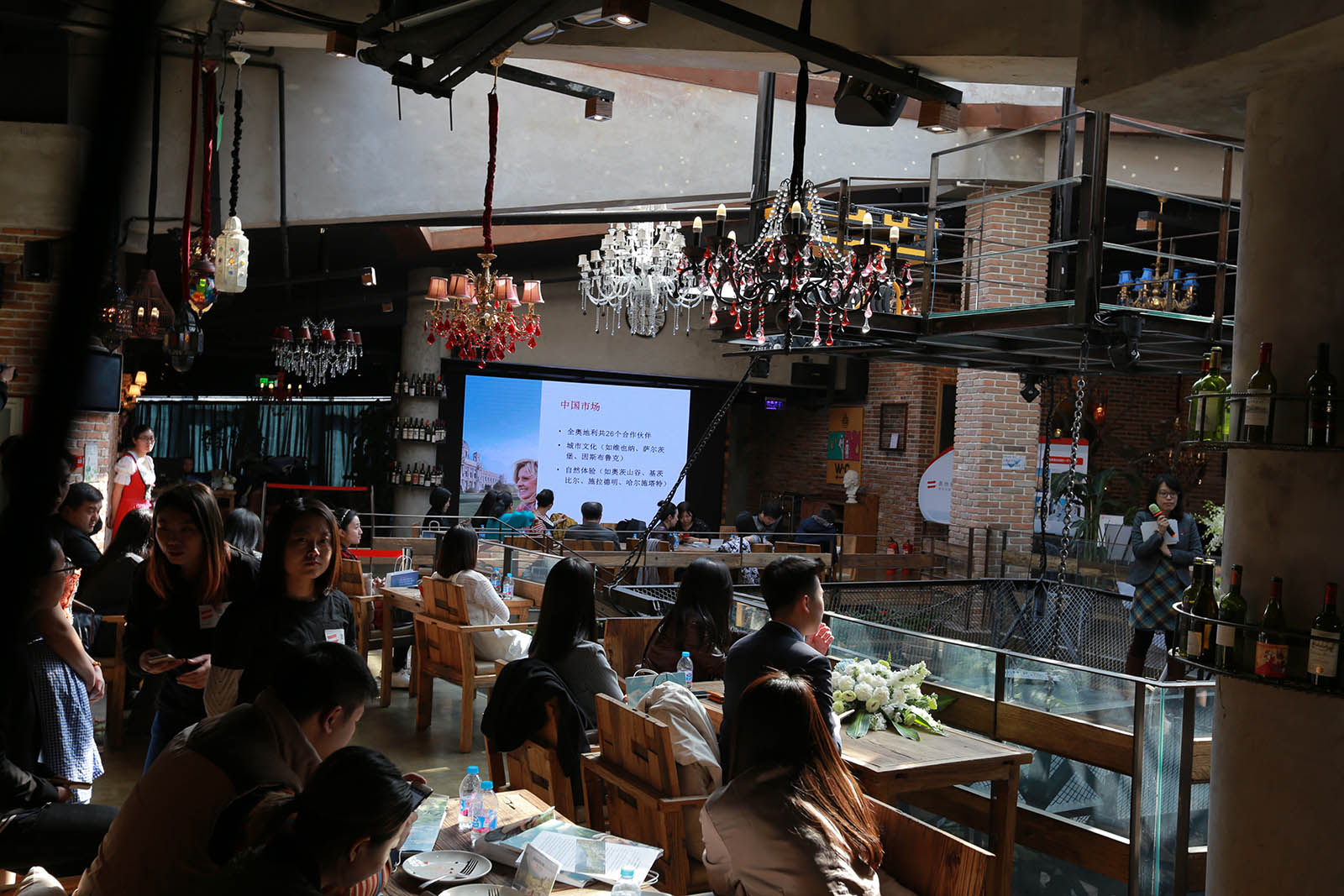 After they got out of the model trains and entered the venue, a pianist on the first floor who was playing famous Austrian music helped them keep feeling like they were still in Austria. Then they signed their names on a small flag with Austrian National Tourism Office logo on it, and inserted the flag in the registration board covered by an Austrian map. After that, guests from the press and the tourism industry were seated in culture and nature areas of the venue. Vienna, Innsbruck and Salzburg tourism office representatives were seated in separate rooms to have private talks with guests. During the tea break, they were served with delicious, Austrian specialty food. Thus, guests can take in all aspect of Austria.
2 Austrian Nature & Culture subway trains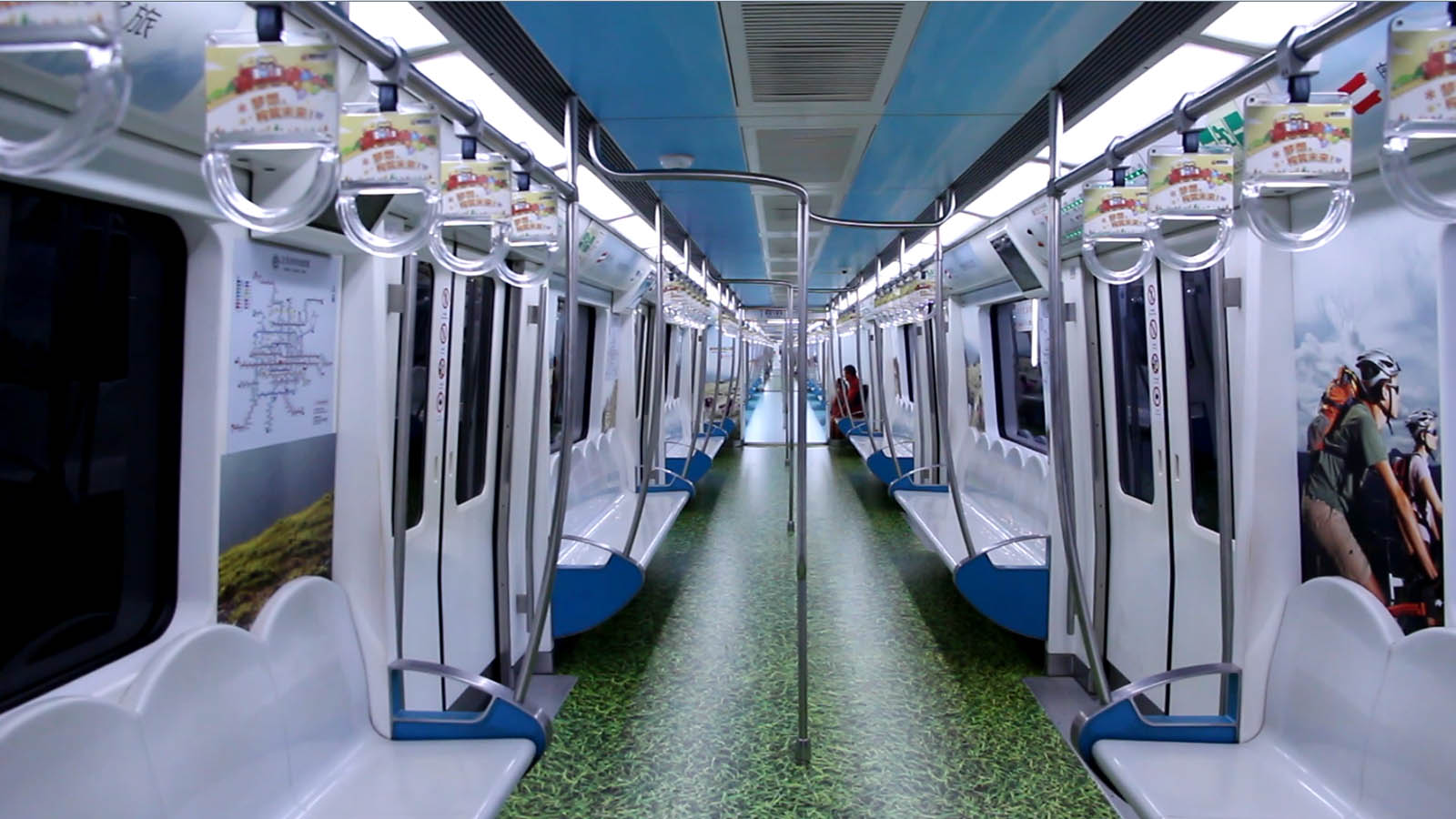 The Austrian trains of line 10 have each been running 8 rounds per day during the whole April, 2016, influencing tens of millions people. The big challenge of the visual design of the trains was how to visually connect hundreds of pictures divided by the seats, doors, windows and handles and made them look like a whole. It took our designers 45 days' hard work to finish it and make the two trains look surprisingly great!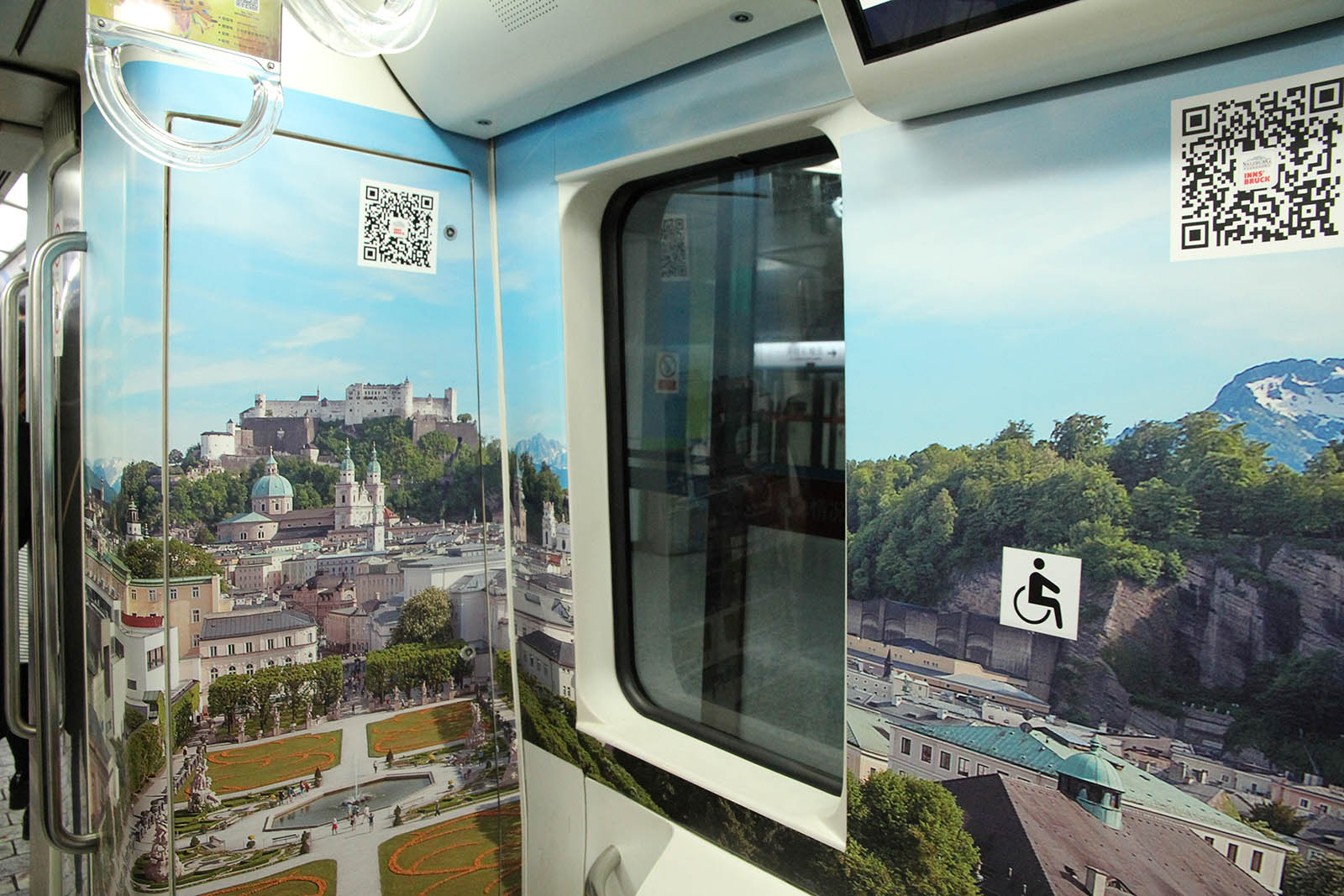 1 online voting campaign, the result of which depended totally on each participant
We gave full "authorization" to each and every participant who can win various prizes by posting pictures of Austria to the voting campaign page, thus expanding the awareness and popularity of Austria as a tourism destination.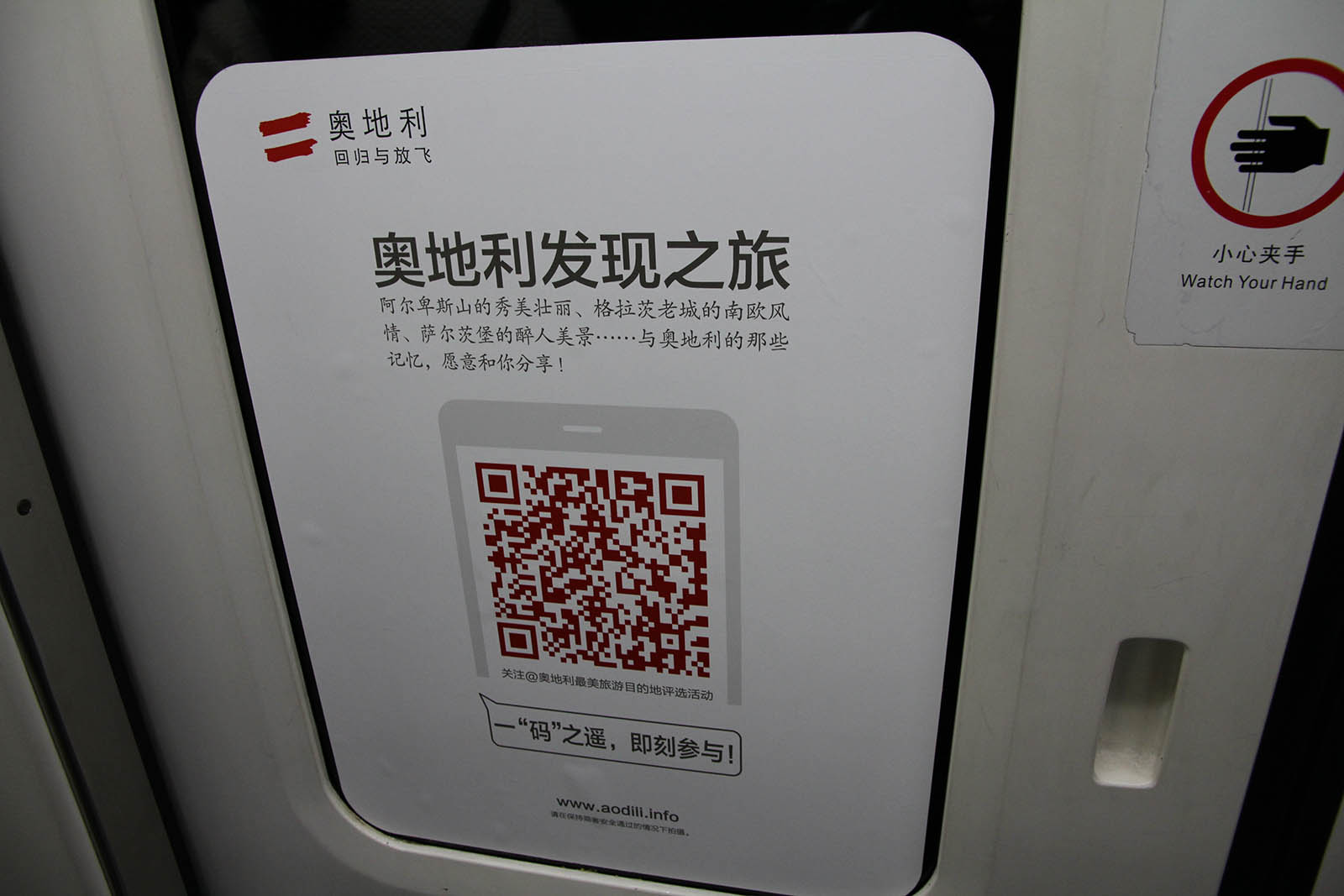 The campaign has attracted 51,045 people participating and uploading almost 2,000 pictures, which got 230 thousand Likes. It also attracted the attention of various celebrities, like Xiong Dailin, Hu Jing and Qi Han who have posted this campaign on their official account. The topic, #Roundtrip Austria#, has made to the top 10 of Sina hot topic ranking. Thanks to this campaign, both the numbers of people following the official Weibo account of Austrian National Tourism Office and Chinese tourists to Austria have enjoyed a significant increase.