【Scenic Spot Marketing】
Client: the tourist office in the Wugong Mountain
Client:one of the national AAAA scenic spots and national scenic areas, National Forest Park, National Geological Park, national natural heritage, and one of China's ten "non-famous" mountains. The picture of the tent festival in 2013 was accredited as the Best Picture of the Year by Reuters.
Projects:3rd, 4th, 6th, 7th and 8th Tent Festival
Services:

数星客户外•2010 3rd Wugong Mountain International Tent Festival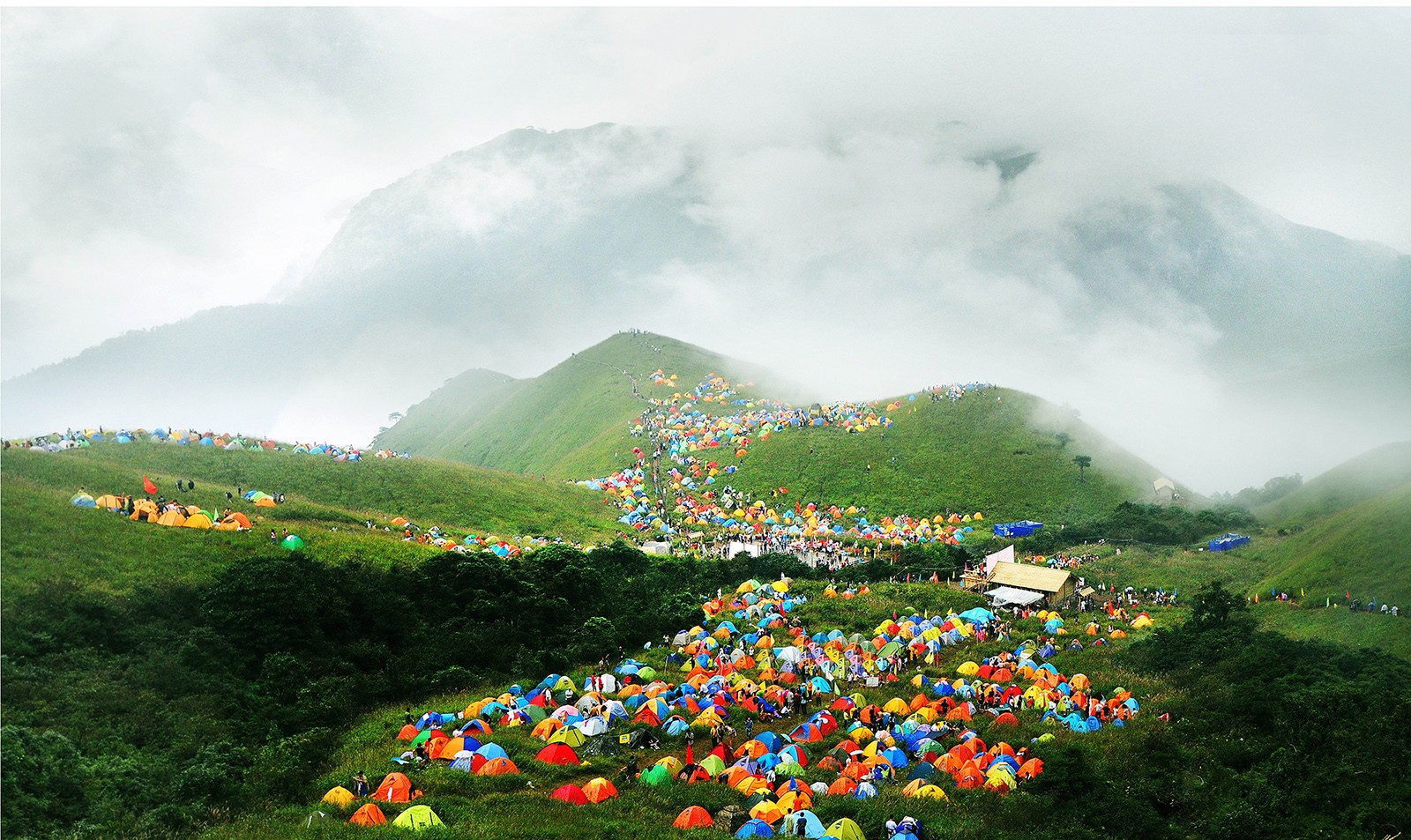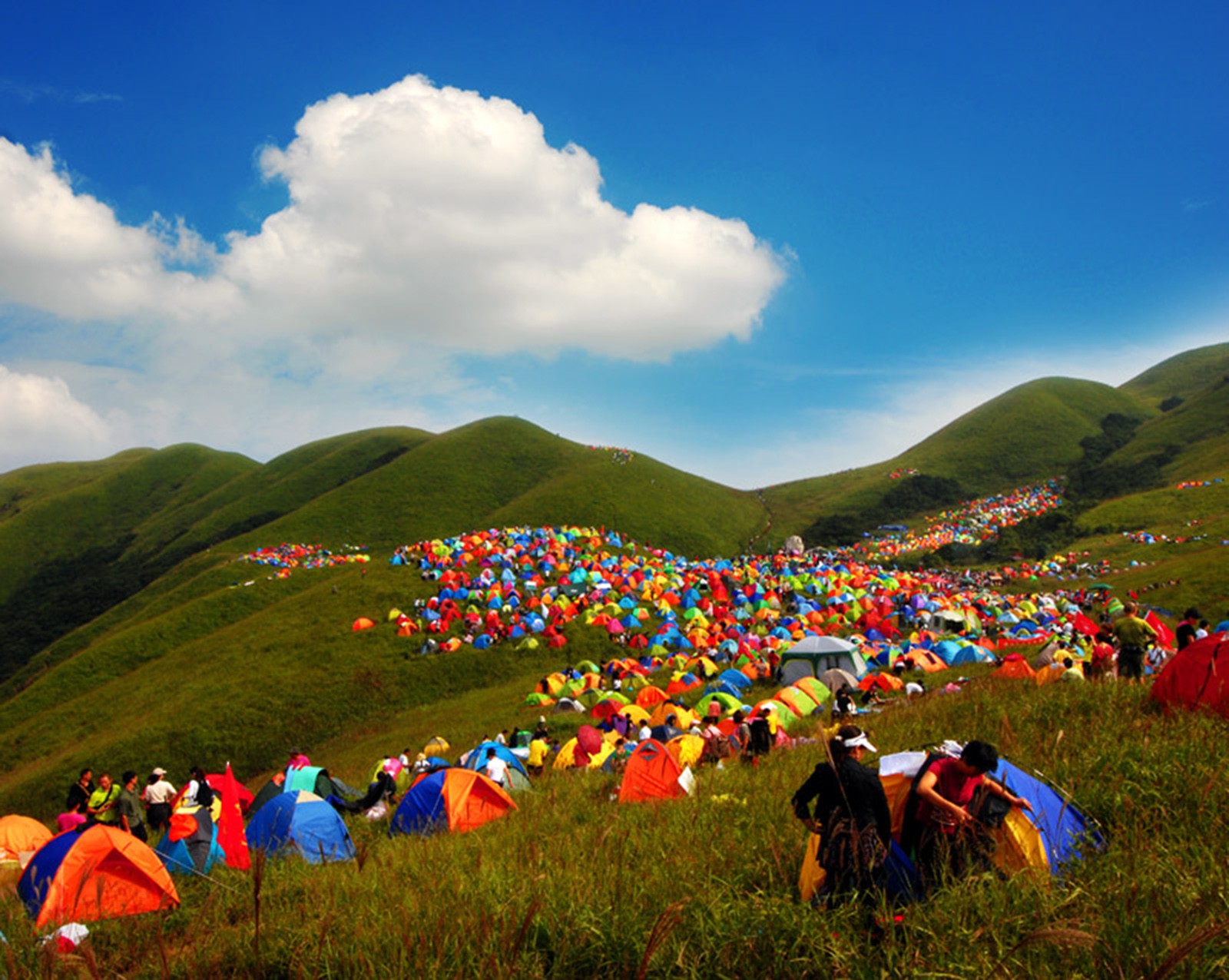 数星客户外•2010 3rd Wugong Mountain International Tent Festival &"Most Beautiful Chinese Female Outdoor Lovers" contest was a nation-wide online voting campaign and an offline outdoor carnival.
First of all, innovated and created new forms of activities to cater to the needs of the public. Second of all, by making "Youth, Energy, Dynamics and Passion" as the concepts of the activity, we broke the traditional practice and invited only female outdoor lovers. The female outdoor lovers are also better at expanding the influence of the campaign, attracting huge attention and participation; thirdly, by combining entertainment marketing with sports marketing, we created a new way of branding. Thanks to this perfect campaign, while enjoying a better brand awareness, the spot also saw a big increase in the number of tourists. We also helped to develop the tent festival into a high-end festival in China.
数星客•2011 4th Pingxiang, China Wugong Mountain International Tent Festival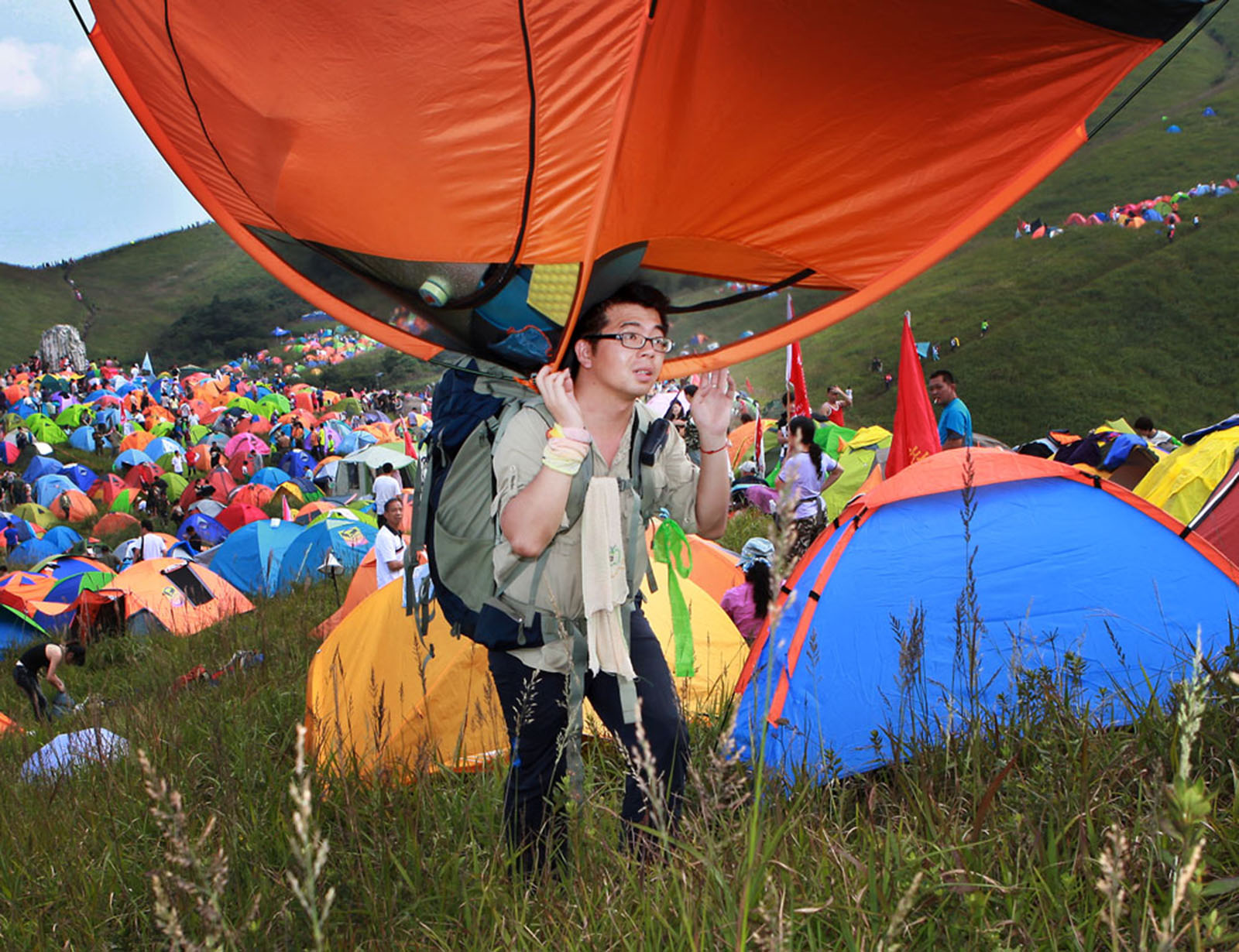 The theme of this event was"Hiking Wugong Mountain•Crazy Tent Festival". As a major interactive self-experience outdoor tent festival, it has attracted tens of thousands of hiking lovers from over 20 municipalities and provinces including Beijing, Shanghai, Guangzhou, Hongkong, etc.
We, finding a new way of marketing after making a thorough analysis of Wugong Mountain as an outdoor scenic spot, succeeded in differentiating the tent festival here with others. We arranged seven themed activities for this event including, the opening ceremony, loaded team-hiking contest, fashion show, outdoor evening party, photography contest, etc, making a big sensation among hiking lovers. It was a big get-together for outdoor activity lovers and also an unprecedented outdoor carnival.
We recruited volunteers from outdoor clubs and after careful selection and training.
Thus enabling more people who love Wugong Mountain to participate this event, who have become a nice and indispensable part of this tent festival.
天天上•2013 6th Pingxiang, China Wugong Mountain International Tent Festival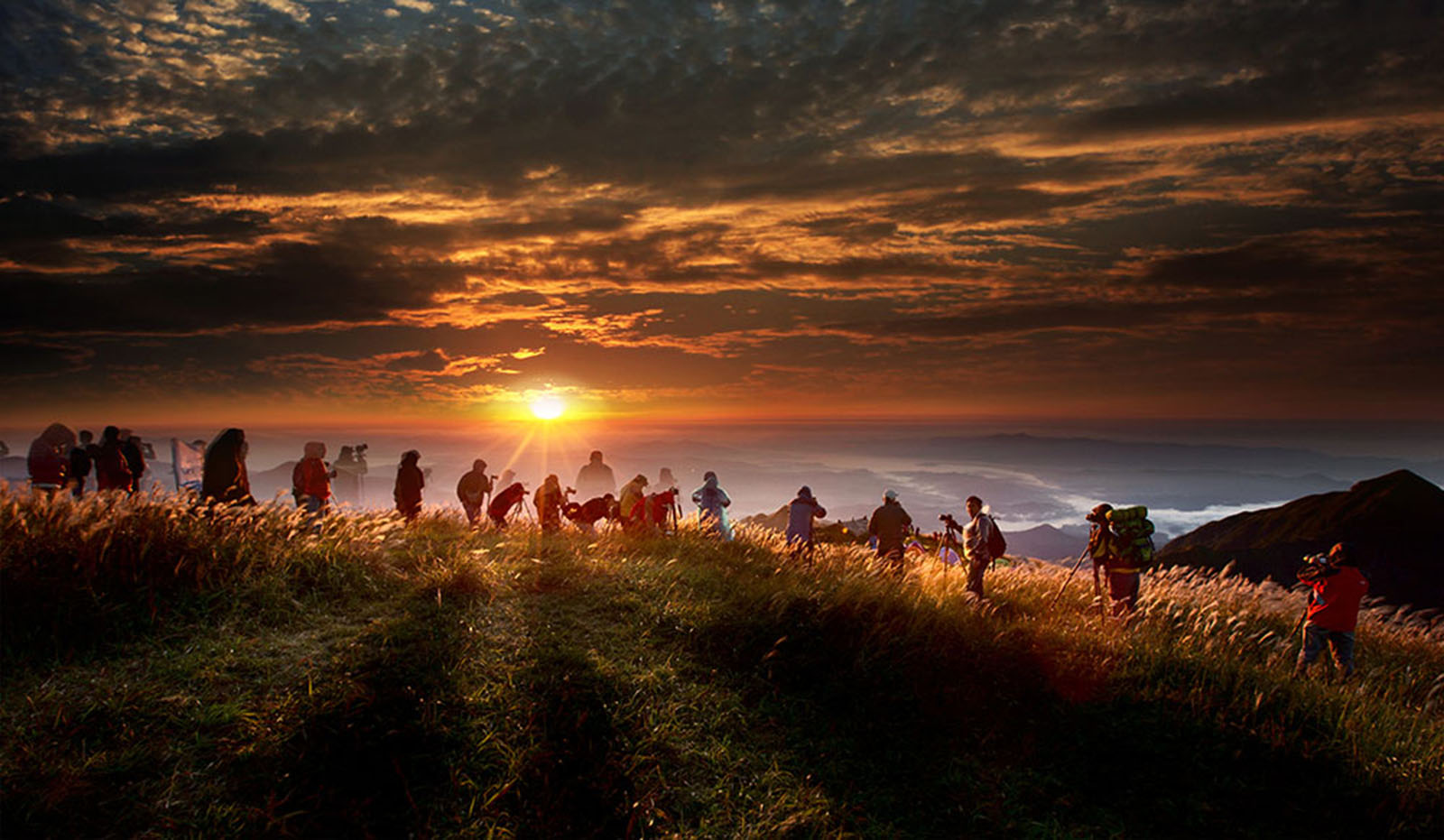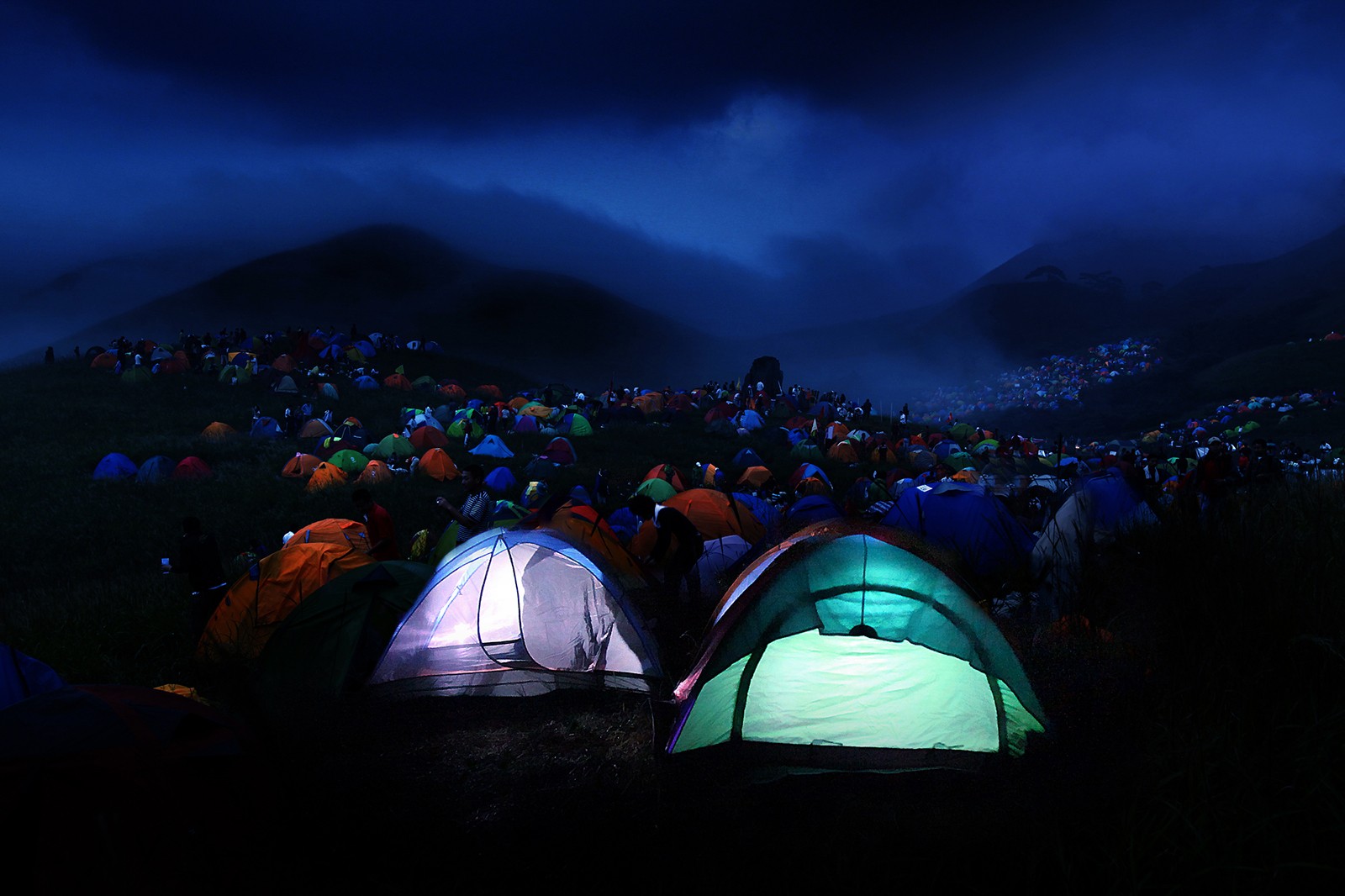 Based on the development trend of outdoor activities, we promoted the Tent Festival from multiple perspectives, like through various activities, the beautiful landscape and rich culture of the scenic spot, etc. We designed the festival into a major outdoor event that features best experiences, exciting challenges, interaction, fun and entertainment.

We arranged various Pan-outdoor elements such as shooting, rotary drums, as well as various team-working games such as running while lifting a big balloon overhead together or while straddling a big balloon together or setting up and lifting a balloon up to the sky, etc. This year's bicycle contest also received better feedback. The biggest difference between this year's festival and the previous ones was that we have attracted not only outdoor lovers but also ordinary public.
This festival has attracted tens of thousands of participants from thousands of outdoor clubs from over 30 provinces and municipalities and also from US and European countries like Italy. By breaking the limitations of country, age and gender, the number of participants reached a new high and the number of people the online campaign attracted also reached over 1.5 million.
The on-site picture was accredited by Reuters as the Best Picture of the Year of 2013.
The 7th Mt.wugongshan int'l Camping Festival
As an annual theme-event, the Wugong Mountain Tent Festival has developed the biggest international tent festival in Asia. Apart from conventional main participants including outdoor lovers and tourists, we also attracted many young music lovers and connect them with outdoor lovers through music, improving the brand value of the tent festival, strengthening its brand influences and making a new breakthrough for its branding.
Besides rock climbing, loaded mountain climbing, tug-of-war on top of the mountain, bonfire evening party and camping, we also added singing contest, cover (version) songs soliciting (WeiChat), parkour, outdoor goods exhibition, specialty food exhibition, etc. what was worth mentioning was the new event, "Top of Jiangxi Rock Concert", during which tens of thousands of outdoor and music lovers gathered together and performed in Wugong Mountain, blending into the nature and becoming the new highlight of this campaign.
Decathlon Quechua •2015 8th Pingxiang, China Wugong Mountain International Tent Festival "Panorama Carnival"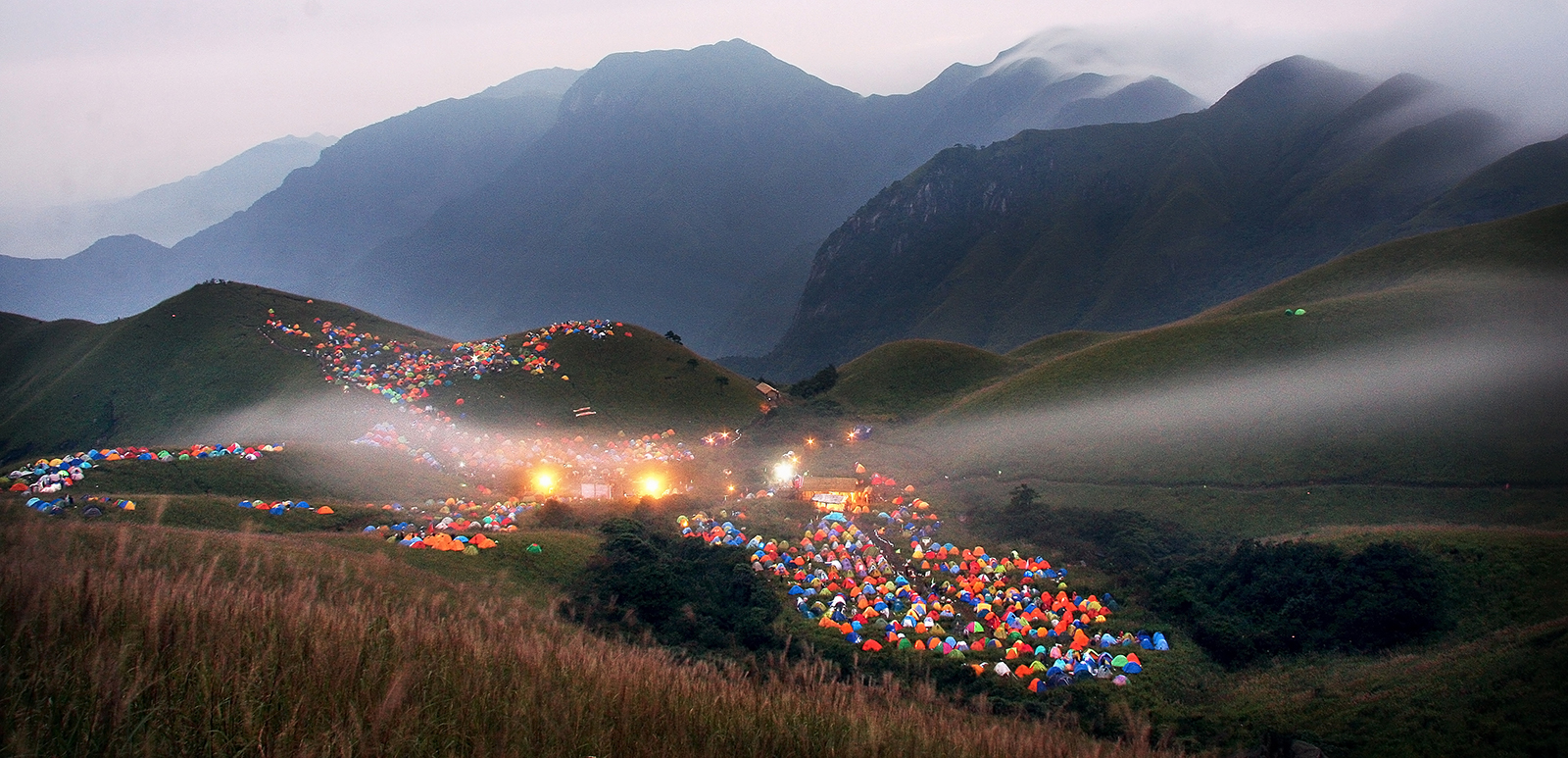 As the influences of the Wugong Mountain international tent festival increased, one of the big challenges that we face was how to do an environmentally friendly and an exciting festival at the same time.
In order to tackle the challenge, we, for the first time, divided the festival into three seasons, which took place in three times to reduce the bearing pressure of the environment.
First season: 亲山•"I have a date with the grassland" dating party
By combing the popular matchmaking event with Wugong Mountain tent festival,
We succeeded in breaking the geographic boundaries for the matchmaking event and at the same time making the tent festival more unique and interesting.
Second season: 跑山•"云中草原 绝世武功"Wugong Mountain Cross-country race
Participants from across the country gathered on top of Wugong Mountain for a cross-country race with the most classic and most beautiful route in South China.
They, thanks to this race, had an unprecedented cross-country trailing experience, enjoyed marvelous landscape on and around the Wugong Mountain.
Third season: 乐山•"云中草原"DJ Music Festival。
International DJ was invited to offer a live Rock feast, living up the scene and driving up people enthusiasm about Wugong through music.